Last May, Alessia Ferronato, CEO of the FERRONATO brand, was interviewed for French cultural magazine Technikart to discuss the new FERRONATO range of luxury accessories with privacy technology.
Find below the interview translated to English.
Together with your father, Sandro Ferronato, you have just launched a range of contemporary accessories able to block GPS or RFI waves, thanks to your metallised fabric. Why is this technology so relevant for our future?
Alessia Ferronato: Since the recent spate of scandals regarding the breach of people's privacy and data theft, different softwares have been created to protect people's personal data. However, a hardware solution for privacy protection doesn't really exist yet. It was for this reason that we launched FERRONATO.
So your bags and sleeves shield electronic devices from cybercriminals?
Exactly. It is as simple as a sleeve in which you can slip your phone to immediately go off-grid. Our bags were designed for those specific moments when you don't want to be listened to or followed. Every day, new tracking systems are being invented, and we are increasingly becoming simple data points for Big Tech. It has probably already happened to you that, while scrolling your Instagram feed, you see an ad about an item you have just talked about the previous day with a friend in a private conversation. What this means is that your microphone was remotely activated, and your information stolen, sold to a third party and then used to target an ad that matched your conversation - all in the interests of profiteering from your private conversation. Let's be clear. This is a billion-dollar industry.
So, to fight against these intrusions, and data theft, FERRONATO created the "tech bag", to protect your privacy. With an in-built metallised fabric called MetaFab™, all FERRONATO bags block electromagnetic waves such as GPS, GSM, Wi-Fi and Bluetooth. In that way your devices become untraceable – you cannot be listened to or be followed.
And what is the process to create one of your high-end protective bags?
All our bags incorporate our metallised fabrics, which we manufacture ourselves, and test extensively. For the fabric to shield against electromagnetic waves completely, it needs to be a "Faraday cage". The first design was initiated by Sandro Ferronato and today the products are constantly evolving.
How do you combine both fashion and technology?
We have years and years of expertise in the field of technology. We mastered the art of producing the MetaFab™ and refining its applications. Switzerland is the most innovative country in the world; hence it is where we have our own production plant. Regarding the aesthetics of our bags, the Ferronato family is originally from Italy. A passion for art and beauty is in our DNA so it was clear to us that we had to go back to our roots to produce the FERRONATO bags there. Italy is renowned for its exceptional leather artisanship. To blend industrial technology with fashion is a constant challenge.
How has the feedback been from your potential clients?
So far, we have received incredibly positive feedback. We realised how important it has become to educate people on the topic of privacy. People tell us they simply put their phone on flight mode to feel they are protected. Unfortunately, we know today that it doesn't stop data theft from happening. Once we start explaining the implications of modern technologies to people, they usually ask: "Where can I buy your bag?". For this reason, we know FERRONATO is answering an actual need. Our range of products is always expanding to supply both tech and fashionable solutions.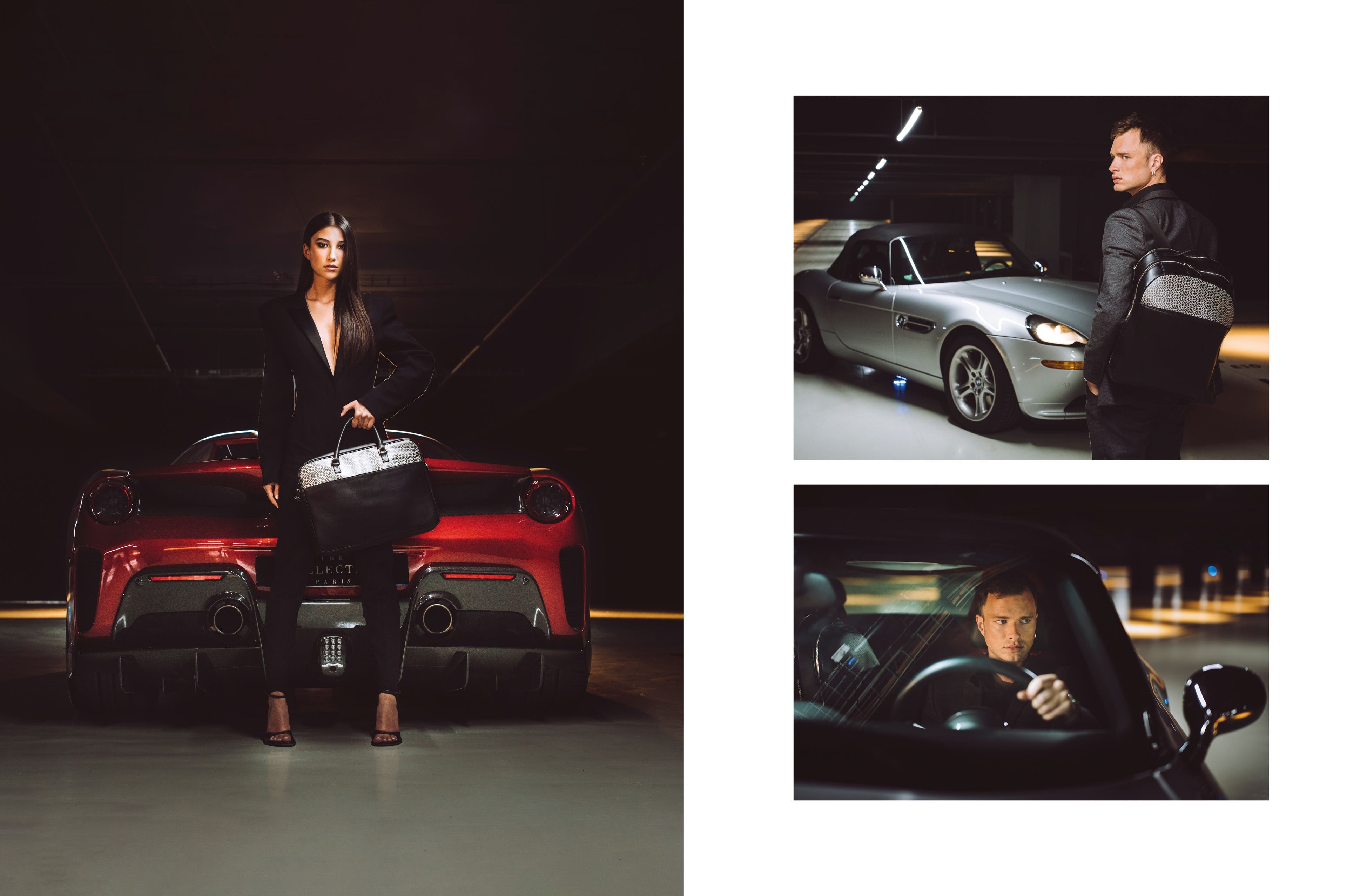 How did the FERRONATO brand start?
In 1906, my great-grandfather, Giovanni Ferronato founded the family business in the industrial sector, with capability in high precision technology. Since then, successive generations of my family have built the business into the global enterprise it is today. For the last 30 years, the business has been producing metallised fabric in Switzerland, supplying big players in industries such as defense, aerospace, and aeronautics. This MetaFab™ provides shielding from all electromagnetic waves. We recently decided to bring this technology to the direct consumer. In an era of data theft, we want people to take back control over their privacy. Our family has always valued freedom and the power of choice, and this new direction our business is taking reflects this ethos perfectly.
Where are FERRONATO bags produced?
FERRONATO is a Swiss brand, which launched its first collection at Dubai EXPO 2020. The technological part is entirely produced in Switzerland, while the bags are made in Italy, with the best Italian leather. This is why we say our products are engineered in Switzerland and handcrafted in Italy.
Do you launch your products in collections or individually?
We launched the first main FERRONATO collection composed of a phone sleeve, a clutch, a briefcase, and a laptop/tablet sleeve. All of these are made with in-built MetaFab™. Each product is available in a range of different colours. We launched the second collection at Arab Fashion Week in March with two elegant lady-bags.
Do you plan to extend your know-how to items other than bags?
Private companies have asked us to build entire rooms with our MetaFab™ so as to have full protection from electromagnetic waves. We have also developed a box for sensitive meetings into which all participants can put their tablets, phones, and laptops. Now there is no longer a need to leave your devices outside the room to be sure no one is eavesdropping. Finally, FERRONATO is also developing smart accessories for the home.
How do you imagine the future?
The fashion industry pushes trends, it's always been the case. However, today we need to think of fashion as being something more than "purely aesthetic". There is a general rise in consciousness about ethics and sustainability, and we see ourselves as being a part of this movement. We want to promote fashion with a purpose!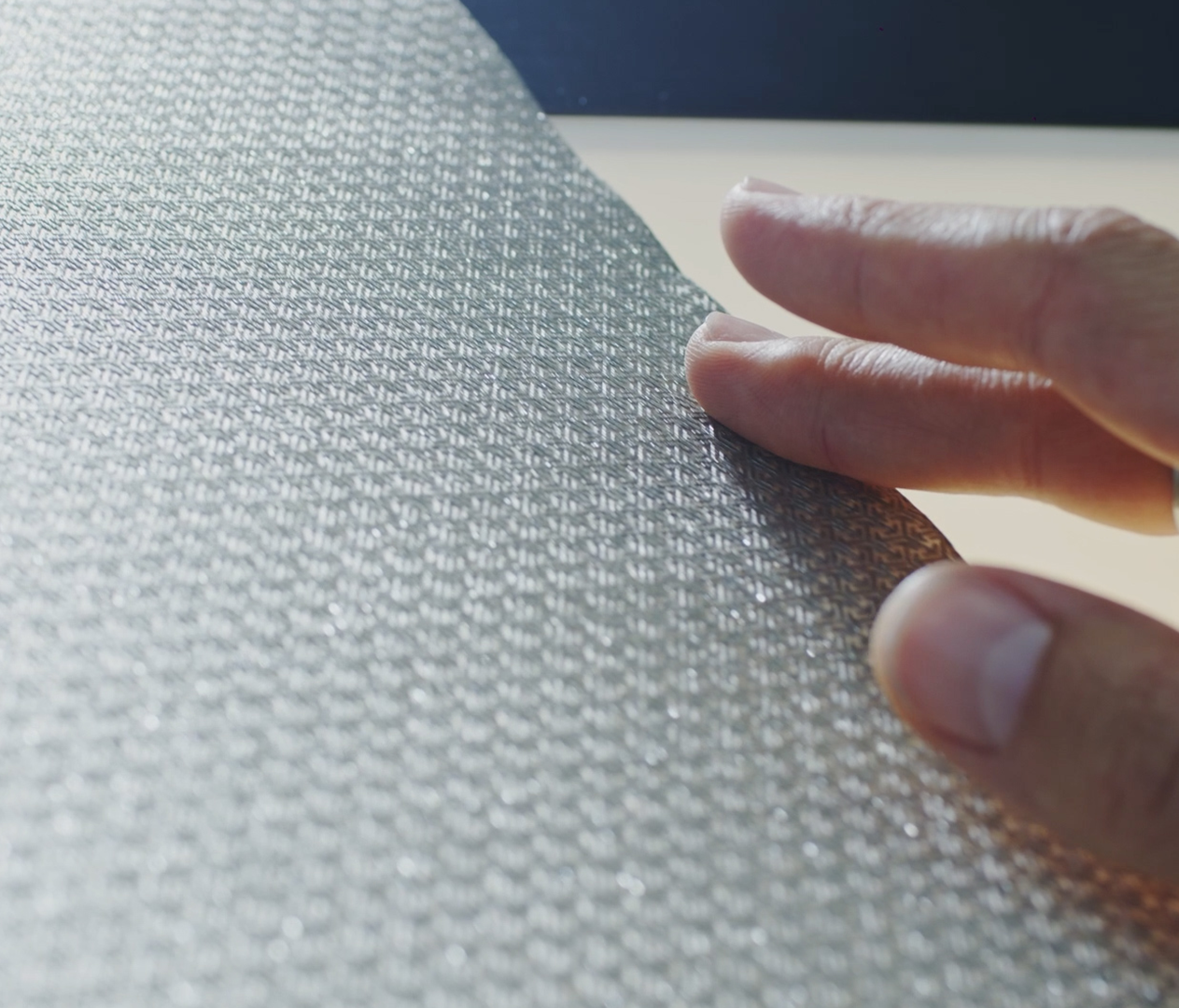 FERRONATO at Lineapelle: a revolutionary fabric made for privacy protection
On the 20th of September 2022, FERRONATO exhibited at Lineapelle, where CEO Alessia Ferronato had an opportunity to showcase MetaFab™
Read More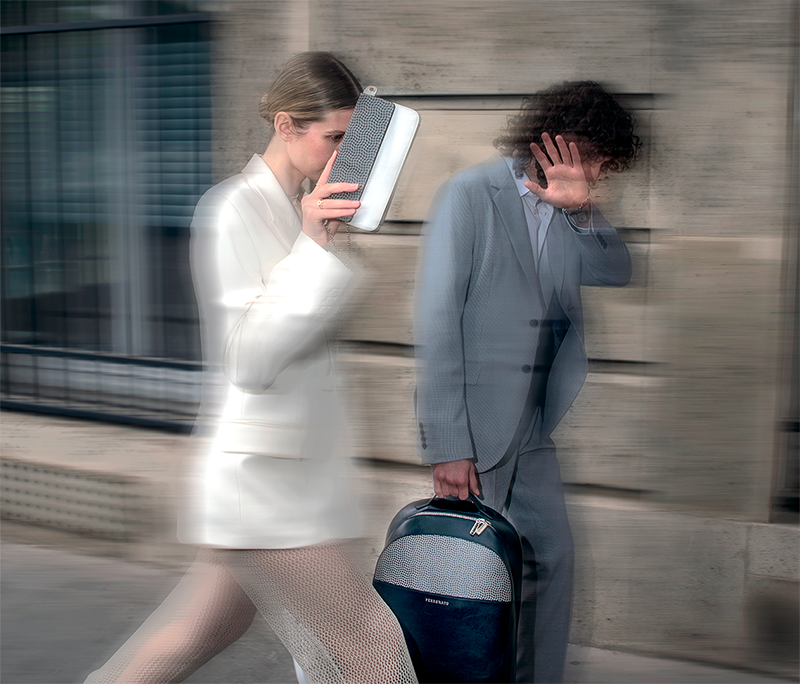 Top 3 privacy issues – safeguarding your data and your right to personal privacy
We as global citizens need to examine our position regarding our data and our collective right to privacy. The first thing we need to do is to identify the most pressing threats to our personal privacy and take the steps to safeguard against them.
Read More