On the 20th of September 2022, FERRONATO exhibited at Lineapelle, where CEO Alessia Ferronato had an opportunity to showcase MetaFab™, a superior quality metallised fabric developed and produced by the Ferronato group.
Originally developed for a range of industries, with a special focus on defence and aerospace, MetaFab™ is designed to block all electromagnetic waves, including Wi-Fi, GPS, Bluetooth, GSM and RFI. Having previously been sold exclusively B2B, the Ferronato group recently took the decision to expand into the luxury market, with the aim of bringing their innovative privacy technology directly to a discerning consumer.
The Ferronato family business group has been developing the MetaFabTM for over 30 years, becoming a major supplier to a variety of industries, but mainly that of the defense sector. It is only since the beginning of 2022, with the launch of the FERRONATO brand, that the technology is now being introduced into the luxury market.
In today's society, being connected has become essential. However, your personal data is increasingly at risk of being exposed," said Alessia Ferronato. "We bring a solution to the market by creating luxury accessories – designed entirely around our technology – which combine style with maximum privacy protection.
With over 42 000 visitors every year, Lineapelle is a prestigious fair dedicated to leather, accessories, components, fabrics, synthetics, and models. For its 100th edition, the Fair welcomed an international network of professionals in the industry.
FERRONATO believes that MetaFab™, with its unique capabilities in combatting cybercrime, shows the role fabrics can play in driving innovation. And of course, being invited to exhibit at Lineapelle is a resounding endorsement of this.
Marrying Swiss-engineered MetaFab™ with premium Italian leather, the FERRONATO range of phone sleeves, briefcases, backpacks, and laptop sleeves, demonstrates the power of fashion and technology combined.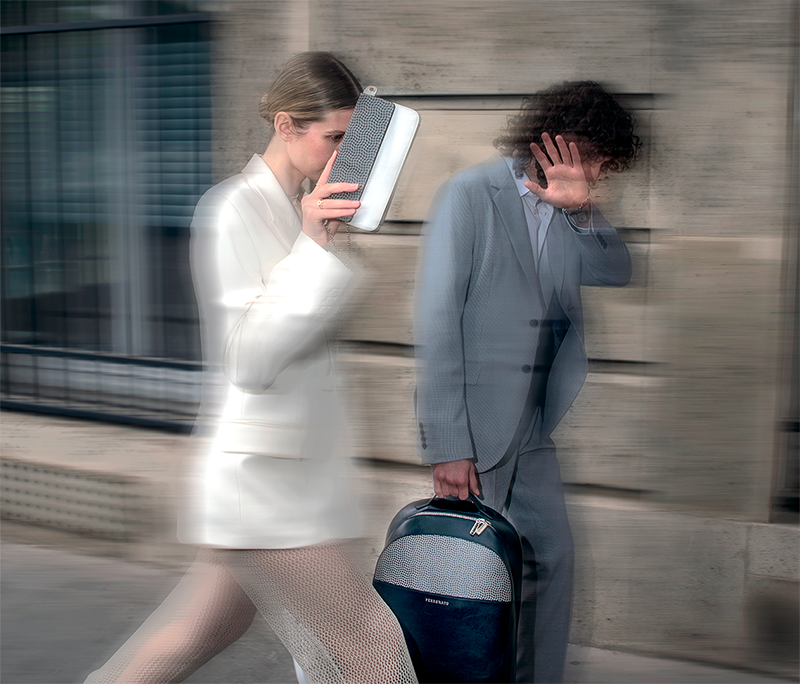 Top 3 privacy issues – safeguarding your data and your right to personal privacy
We as global citizens need to examine our position regarding our data and our collective right to privacy. The first thing we need to do is to identify the most pressing threats to our personal privacy and take the steps to safeguard against them.
Read More
Did you know that the new 'it' bag protects you from data theft?
Last May, Alessia Ferronato, CEO of the FERRONATO brand, was interviewed for French cultural magazine Technikart to discuss the new FERRONATO range of luxury accessories with privacy technology.
Read More